Finance News and Articles ___________________________________________
"Connecting Hampton Roads to the Financial World"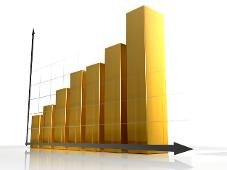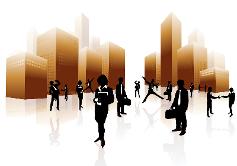 ***Click the link below to connect to our "Investor Center".
HR Notary Newsletters
Get the Best of HR Notary in your inbox.
Pending home sales drop 1.3% in April as spring housing market shows weakness
By Diana Olick
Home buyers pull back again in April, signing fewer contracts
The spring housing market continues to be plagued by a lack of homes for sale. Home shoppers signed 1.3 percent fewer contracts to buy existing homes in April compared with March, according to a monthly index from the National Association of Realtors. March's reading was also revised down.
More Americans prefer cash or real estate to stocks
By Jessica Dickler

When it comes to a long-term investment strategy, more people are sticking with a zero-risk, zero-return mentality.
A surprising 54 million Americans said they preferred cash investments for money they did not need for 10 years or more, according to a recent report by Bankrate.
Overall, one quarter of Americans said real estate was the most favored investment option for savings they wanted to stash for over a decade, closely followed by cash. Stocks and precious metals were a distant third, tied at 16 percent, while bonds were the least popular at 5 percent.
Angela Merkel urges calm over calls for immediate Brexit
Angela Merkel, the German chancellor, has attempted to rein in pressure from within Europe to force Britain quickly to trigger divorce proceedings with the EU, saying that while "it shouldn't take forever," rushing into an exit was unwarranted.

Ms Merkel's cautious words, coming during a day-long gathering of her CDU/CSU bloc, came in stark contrast to those from other EU leaders, including European Commission president Jean-Claude Juncker and even some within her own government, pushing for immediate Brexit.
UK
starts to count the cost of Brexit vote


Just 24 hours after deciding to quit the European Union, the U.K. is already starting to absorb the financial ramifications of its shock decision.
Late Friday night, after the U.K. suffered a bruising day on the world's market's, U.S. ratings agency Moody's announced that it had lowered its outlook on the country's credit rating from stable to negative. If a negative outlook turns into a ratings cut, it could put upward pressure on the country's long-term borrowing costs.
Oil price may boost growth by 15-20%: World Bank
Tumbling oil prices may increase world economic growth by 15-20 percent this year, but several countries will still lose out, the head of the World Bank told CNBC

http://www.cnbc.com/id/102354801

The World Bank forecast that the world economy would expand by 2.6 percent in 2014 before growing by 3.0 percent in 2015 and 3.3 percent in 2016. This expansion would be thanks to low oil prices, as well as continued recovery in the U.S., a gradual improvement in the euro area and receding domestic headwinds in slower-growing developing countries.
"Our projection is around 3 percent, so you could see a 15-20 percent increase in growth if those oil prices stay low," said Kim, who is co-chair of this year's World Economic Forum.
Health coverage and your federal income taxes
How health coverage affects your 2014 federal income tax return
If anyone in your household enrolled in a health plan through the Health Insurance Marketplace in 2014, you'll get a new Form 1095-A — Health Insurance Marketplace Statement. You'll get it in the mail by early February. Use it to file your 2014 federal income tax return.
For CEOs, at least, US looking better than China
For the first time in five years, corporate heads like the U.S. more than China.
"As the U.S. recovery gains traction, it is gaining more adherents. Challenges remain, yet key measures of U.S. economic health are improving," a narrative accompanying the study said. "Business hopes are building that the American consumer market will start firing on more than one piston in 2015."
Is Canada's rate cut a race for the bottom?
Energy and commodity exporters have particularly felt the heat.

http://www.cnbc.com/id/102357795

"Oil extraction now comprises roughly 3 percent of Canadian gross domestic product (GDP) and crude oil about 14 percent of Canadian exports," Wells Fargo Securities said in a note Wednesday.

"The BOC decision has relevant parallels to Australia — namely, a commodity-centric economy with growth slightly below-trend and an inflation pulse that is providing space for some additional easing," Daniel Been, senior foreign-exchange strategist at ANZ, said in a note Thursday.

Finance firms placing bet on bitcoin, or are they?
Despite the recent problems for the digital asset—including a sliding price and a costly hacking incident—these investors are doing more than chasing a passing fad

RELATED SECURITIES
Despite the headline figure of a $75 million funding round from major financial institutions, Coinbase's investors are using the company to gain insight into how bitcoin works, rather than making a bet on Coinbase, according to the company's CEO.
Coinbase—a bitcoin-related company which just closed Series C funding from investors including the New York Stock Exchange and Spanish bank BBVA—is simply the beneficiary of general interest in the cryptocurrency ecosystem, Coinbase CEO Brian Armstrong told"Squawk on the Street."
Westlake Chemical announces it will buy Axiall, sends shares soaring
Shares of Axiall surged more than 26 percent Friday after the company announced it would be taken over by Westlake Chemical.
Houston-based Westlake, which manufactures and supplies petrochemicals, will acquire Axiall for $33 per share in an all-cash transaction. The deal is valued at approximately $3.8 billion, including debt and other liabilities, the companies said in a joint statement. The deal was approved by both companies' boards, and is expected to close by the end of the fourth quarter of this year.
The combined company is expected to bring in revenue of $7.6 billion for the year, and will be the third largest chloralkali producer and the second-largest polyvinyl chloride, or PVC, producer in North America, the companies.
Oil prices are heading back down toward $40. Here's when: Analyst
http://www.cnbc.com/2016/06/10/oil-prices-are-heading-back-down-toward-40-heres-when-analyst.html

Oil prices are likely to fall toward $40 a barrel as China's crude imports hit an inevitable ceiling, according to Matt Smith, director of commodity research at ClipperData.
Oil futures have rallied more than 90 percent to about $50 a barrel since their winter lows, but Smith said Friday the market is missing something in China.
"China is importing so much crude, it's absolutely insane. They're importing about a million barrels a day more than they are actually consuming," he told CNBC's "Squawk Box."